Top 5 Investment Advice for Current Investors
A basic rule of thumb regarding investment is being clear on the safety of investment and capital growth. Irrespective of the amount you put in, when or what you're investing in, or whether you're investing as a beginner, you should be clear on how safe it is and what you get in return. 
Investment for beginners can be tricky because it's like you have a lot to learn simultaneously. As a fresh investor, you're struggling to understand the market. You're trying to navigate taxes while maximizing profits, and you want to minimize risks all at once. At this point, it is all beginning to look very tasking.
Be sure of the facts, risks involved, proper timing, etc., and more are investing tips for beginners that ensure the safety of you and your investments.
These tips are helpful because old investors have tried them and learned from them, so you don't have to make the same mistakes.
In this article, we will focus on providing you with the essential advice you need in investing as a beginner. Background knowledge is vital in every field, and investment isn't left out.
So here, we have provided you with the top five pieces of advice you will require if you want to go into investment as a beginner. These points would help you know the steps and important decisions to take.
5 Top Investment Advice for Current Investors
The world of investments is full of opportunities, but knowing the particular ventures to tap into isn't common knowledge. Not all investment business ideas are worth the risk, and no, this isn't to scare you. 
If it isn't a get-rich-quick scam, then you should be aware that there will be insecurities it will come with. This is, in fact, the whole idea behind providing investment tips for beginners, to equip you with the proper knowledge on how to proceed.
Looking for investing methods that have been tried and yielded results is the best gift you can get as a fresh investor, and that's why we're here. So, what will we advise you to do while considering short or long-term investments? Let's dive into it!
1. Invest in a Market you Understand
As a beginner, the importance of having all the information in any venture you want to put your money into can not be overemphasized. You must understand the risks, profit margins, incubation period, etc. 
You can start by checking out available investment opportunities in your field. If you are going into an unfamiliar industry, asking for the help of a financial advisor is a good idea. Your financial advisor does not necessarily predict what the market will be like in the near future because they don't control it. 
However, they can always help connect you to an expert in the field. They can also help weigh your options and advise if the risks are worth it.
2. Always Begin with a Plan
As with every other thing, starting with a plan is key. Starting from your capital, you must decide how much you're willing to let go, especially if it's a long-term investment.
You get into investment with facts and not with your heart so you need the correct information. This is where having a plan, or an investment strategy is important.
Your plan is what contains your financial goals and how you intend to achieve them. Here, you take stock of your financial responsibilities, income streams, and possible investment opportunities. 
This provides you with background information on how to move forward. When investing, it is essential to stick to your plan to avoid unnecessary mistakes that may cause you severe losses.
3. Invest in Multiple markets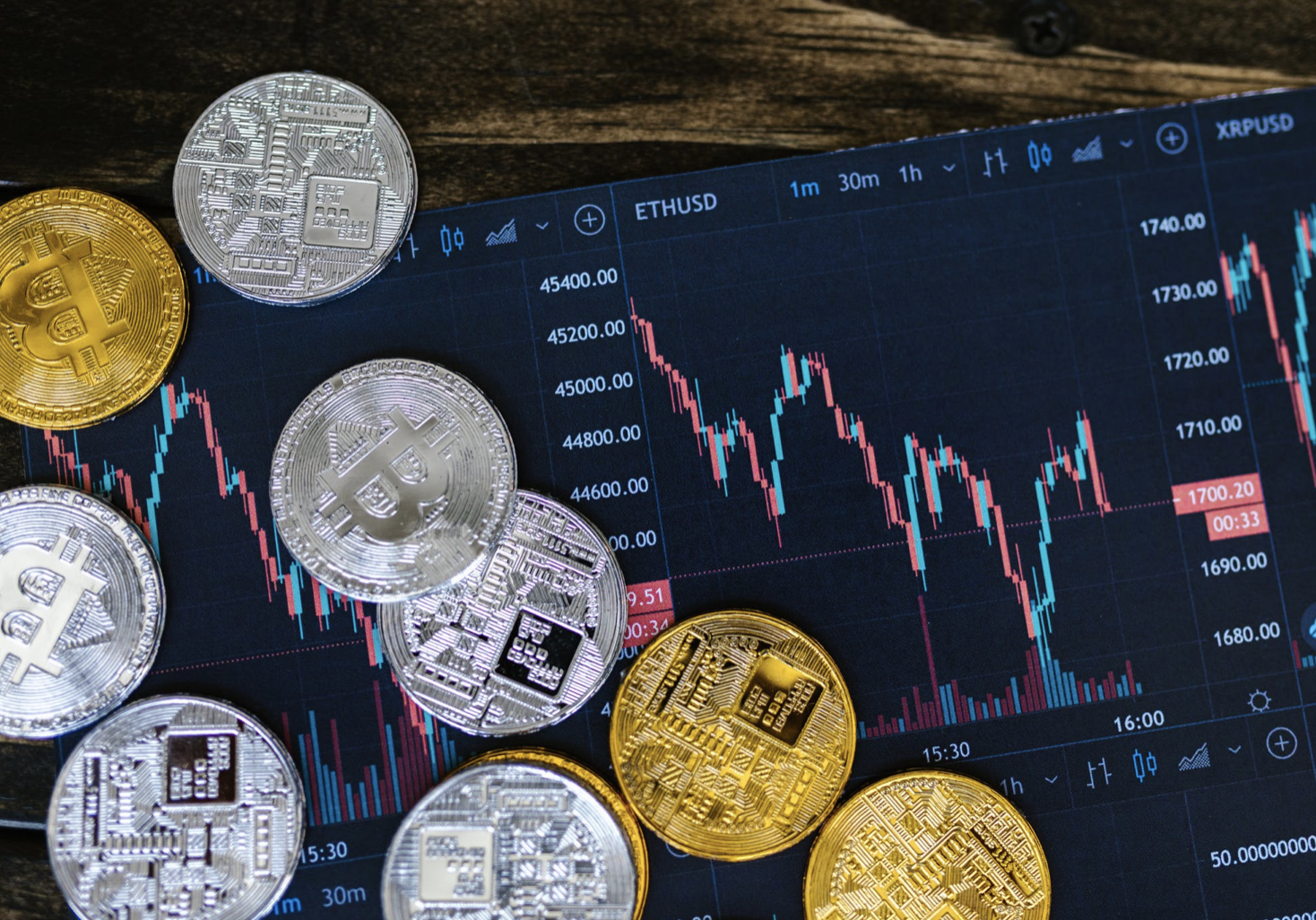 The old saying of never putting all your eggs in one basket is very effective here. When investing, putting in small sums you have set apart for investments into various ventures is a tactic we would always advise you to take.
The stock market tends to be volatile, so it's always better to go in bits to minimize the risks. Diversifying your investments into stocks, assets, etc, helps minimize the risk of only one aspect crumbling and taking all your money with it.
Handling multiple portfolios also requires you to be patient and not want to up the stakes at every spike in profit or loss.
4. Find an Expert in the Field
While you may be the only one with your best interest at heart, you can't do it alone, especially as a beginner. Finding the appropriate agencies and financial experts is necessary because they will provide you with investment strategies for beginners.
However, when finding third parties, you can do your research and talk to people to be sure your interest is always a topmost priority.
You need all the help you can get. It's your money, after all, and you get to choose what you want it to do for you. But it would be best if you take a properly informed decision.
5. Beware of High-Risk Investment
When it comes to investing, chances are that if it's too good to be true, then it's a scam. That may not necessarily be the case when it comes to high-risk investments.
As a beginner, a high-risk investment isn't exactly what you should look at for starters. But if you must, we advise you to go into it gradually. A rule of thumb in investing is never to invest more than you can bear to lose.
While you can be daring, and try new waters, being conscious of overly volatile markets is a wise decision.
Conclusion
The ultimate advice to you as a beginner is that the market can be volatile –– you can lose, you can win. What is important is to approach the process in the best possible way for minimum risks and maximum profits. 
Following the above advice doesn't guarantee a smooth path, especially if you don't apply them. But if you use them, it sets the ball rolling for a successful investment journey.
FAQs
How do I get investment advice?  
There are a number of ways to get investment advice, including talking to your friends and family, using online resources like Google Finance or Investopedia, or attending an event such as the Morningstar Investment Conference.
You can also contact one of the many financial advisors who offer services fee-based or commission-based.
Remember to be thorough when researching each advisor before making any decisions.
Make sure that they have experience in the type of investing you're interested in (e.g., stocks vs bonds), and make sure their fees are reasonable compared to their level of expertise. And last but not least, always remember that investments come with risk – so always do your due diligence before investing money anywhere!
What is the Buffett rule of investing? 
The Buffett rule of investing is a simple guideline that recommends you invest in companies with a return on equity (ROE) greater than 25%. According to Warren Buffet, "This Rule has two essential modifications.
First, the "greater" should not be so great as to disqualify some very good businesses from being considered for purchase simply because their ROEs are above average. Second, we want stocks bought primarily for income—we will never own them outright."
The reason why this rule is so important is because it helps to avoid over-investment in certain sectors and industries.
By setting an overarching limit on how much Return on Equity can be accepted, investors are able to better focus their search and investment efforts. This prevents them from becoming overly influenced by short-term market fluctuations and instead allows them to make smarter long-term decisions.
While there may be different opinions out there about what constitutes 'a great business', theBuffett rule of Investing remains one of the most popular guidelines when it comes to portfolio composition today!
Which investment is best to invest?
There are a number of factors to consider when investing, including your budget, time horizon, and investment goals. However, one of the most important things to remember is that you need to select an asset class that is appropriate for your risk tolerance and long-term financial goals.
Some popular asset classes include stocks (growth or value), real estate (investment or property ownership), bonds (stable returns with minimal risks), and commodities (a low-risk way to begin collecting capital gains).
It's also important to keep in mind that different assets perform differently at different times – so it's best not to put all your eggs in one basket. Instead, diversify across several different investments so that you have a broader exposure to the market while still reducing overall risk.
It's always importantto do your own research before making any decisions about which investment might be right for you!
Which investment is best to invest? 
High-yield savings accounts.
Short-term government bond funds.
S&P 500 index funds.
Short-term certificates of deposit.
Dividend stock funds.
Series of bonds
Value stock funds.
Short-term corporate bond funds. …
Fact Check
We strive to provide the latest valuable information for our readers with accuracy and fairness. If you would like to add to this post or advertise with us, don't hesitate to contact us.  If you see something that doesn't look right, contact us!