Bob Proctor Money Affirmations
Income and Finances can be tricky, demoralizing, and overall frustrating. That's why we've rounded up some of our favorite Money Affirmations for you.
Consider this a cheat sheet for those days when you really need an affirmation to repeat to yourself. Saying these money affirmations out loud, or even in your head, can help bring a sense of calm and purpose to your financial situation.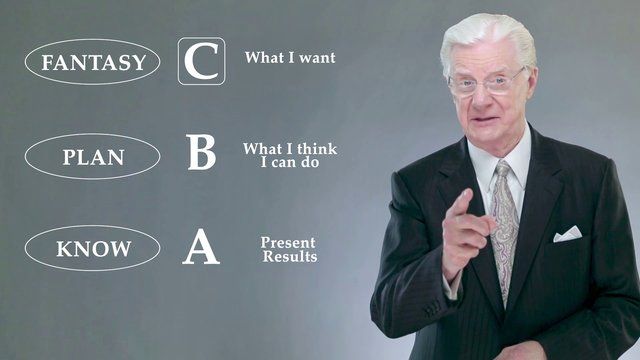 See also: Can Money Buy Happiness? 5 Secrets to happiness Money Can Buy
We hope the following statements will help you reset a negative attitude about money. In addition, we hope these money affirmations will help you take the necessary steps to finally open that savings account, plan for retirement, pay off your student loans, or make investments.
What do affirmations mean?
If you are wondering what affirmations mean, here are a few affirmation definitions:
Affirmation is a simple short sentence that motivates, encourages, and inspires and you to take action and achieve your goals.

It is a sentence that you often repeat in order to imprint it in your subconscious mind. This repetition has the potential to change your habits, behavior, and outlook.
Words & thoughts have power. When you frequently repeat them, they can, in various ways, influence and make changes in your surroundings.
It is a positive thinking behavior and belief that can change your thinking patterns and overcome negative self-talk.
What are affirmations
As mentioned earlier, the word affirmations come from the verb "to affirm" – to state that something is true.
Affirmations are statements that are intended to influence and program the conscious and subconscious mind so that they, in turn, change our behavior, thought patterns, habits, and environment.
The words that make up affirmation often bring to mind relevant mental images that inspire, energize and motivate.
The repeated words and associated mental images are engraved in the subconscious mind, which changes habits, behavior, actions, and reactions in accordance with the following repeated words.
Here are Top 20 positive money affirmations to help you get started:
You are a money magnet.

Money flows freely to me.

I release all resistance to attracting money. I am worthy of a positive cashflow.

There is always more than enough money in my life.

I naturally attract good fortune.

I am financially free.

My income exceeds my expenses.

I deserve to be paid for my skills, time and knowledge.

I have a positive relationship to money and know how to spend it wisely.

My income increases constantly.

I am wealthy in more ways than one.

My job/business allows me to live the life I desire.

I am connected to the universal supply of money.

I am grateful for the abundance that I have and the abundance on its way.

Every dollar I spend and donate comes back to me multiplied.

I can look at my finances without fear.

I choose to live a rich and full life.

I give myself permission to prosper and grow.

I am worthy of all the richness I desire.

I have the power to create the success and build the wealth I desire.
My love for daily affirmation began with this simple but powerful mantra:
I am good enough.
Since then, I've become a big fan of affirmations.
From my experience, I can promise you one thing about affirmations or mantras if you are new to them.
If you say affirmations to yourself often enough, it will become your belief.
Affirmations for Attracting Money
Case in point: I no longer repeat the above mantra because I truly believe I am good enough.
This may sound trivial, but not to someone who has suffered from an inferiority complex all their life.
But I haven't always been successful with affirmations, and I've talked about my past experiences: 4 Reasons Why Affirmations Didn't Work Before.
See also: 52 week money savings challenge to save lots of money
If you're having trouble gaining things you want for your life, or if you're new to affirmations, my experience can shed some light and help you approach affirmations the right way.
You'll find out how to avoid making the same mistakes I made, and how to make the money affirmations below work for you.
As you read the following affirmations, choose one or two that you like best and repeat them as often as you can.
The best time for affirmations is before going to bed and after waking up.
But nothing can stop you from repeating the affirmations throughout the day.
And remember, if any of the following statements cause internal conflict, this may not be the right affirmation for you.
For example (as I shared in the post above), when you say "I am rich," you may simultaneously hear a quiet voice inside you refuting "No, you are not!"
My Favourite Bob Proctor Money Affirmations
When I first developed an interest in money Affirmations, Bob Proctor Money Affirmations were one of the first I learned.
To this day, my favourite money Affirmations are from Bob Proctor's.
The whole phrase just rolls off the tongue and, most importantly, makes me feel good.
Probably because my conscious and subconscious minds are in harmony.
I am happy and grateful for every penny that goes into my bank account.

I am so happy and grateful now that money is continuously coming to me from multiple sources in increasing amounts.

– Bob Proctor
This is the best affirmation that works for me and I repeat it all day long.
Here is another one of my favourites
Wealth and abundance flow through my entire being and life in every single moment.
These are more than just words to me. They direct energy flow, abundance, focus and attitude.
You may find some other affirmations that resonate with you.
Below are some suggestions for you:
First, believe that affirmations work.
Repeat them regularly with firm belief.
Feel and act as if it has already happened. You will soon gain them for your life.
You may have to force yourself to do this consciously, at least twice a day at first.
Until you feel that you no longer need to repeat yourself with your conscious mind.
It will become a part of you.
Incorporate it into a 30-day challenge.
It really sticks.

If you're still not convinced if affirmations are a good idea, here's what you need to know.

I shared it in my 6 Simple Steps to Success, but it's worth mentioning again.
Here's the key to success and the key to failure.
We become what we think about.

Throughout history, the greatest teachers and philosophers and prophets have disagreed on many different things. Only on this one point do they all agree.

– Earl Nightingale
The rich against the poor
The rich strive for success and see a bright future.
Their vision includes a big fat bank account, growing investments, traveling to exotic places, a debt-free home, and so on.
As they think about positive things throughout the day, they continue to attract them into their lives.
They attract what they think about.
Compare them to the poor who struggle with poverty.
All they think about are obstacles, worries, and debts.
All they see is a bleak future, being poor, struggling, and feeling hopeless.
When they focus on negativity and unhappiness, that's what they feel and attract.
Remember what you say and what you think about will becomes your reality.
The following affirmations will put you on the right path to a rich and abundant life!
Here are the Top 15 Bob Proctor Money Affirmations
1. Money is wonderful. Money is energy


2. I love money.


3. I like earning money.


4. I love having money.


5. There is plenty of money to go around.


6. My life is full of prosperity and abundance.


7. Being wealthy feels amazing.


8. Financial freedom is my birthright.


9. I am a powerful money magnet.


10. money just falls into my lap.


11. I always have enough money.


12. Attracting money is easy.


13. Money flows easily into my life.


14. Wealth and abundance flow through my entire being and life every single moment.


15. I am now so happy and grateful that money is continually coming to me from multiple sources in increasing amounts. (Bob Proctor)
Final Reflection.
I worked hard to change a pessimistic internal dialogue that was hurting my personal development.
If you are plagued by a bad attitude about money, pay attention to the language you use.
Understand that your wealth starts with what you tell yourself and everything you think they need.
See also: Top 10 amazing facts about how money is made today
Fact Check
We strive to provide the latest valuable information for our readers with accuracy and fairness. If you would like to add to this post or advertise with us, don't hesitate contact us.  If you see something that doesn't look right, contact us!
Reference: Girlboss.com and Moneyhabitmuse.com